The Spanish Alphabet and numbers level A1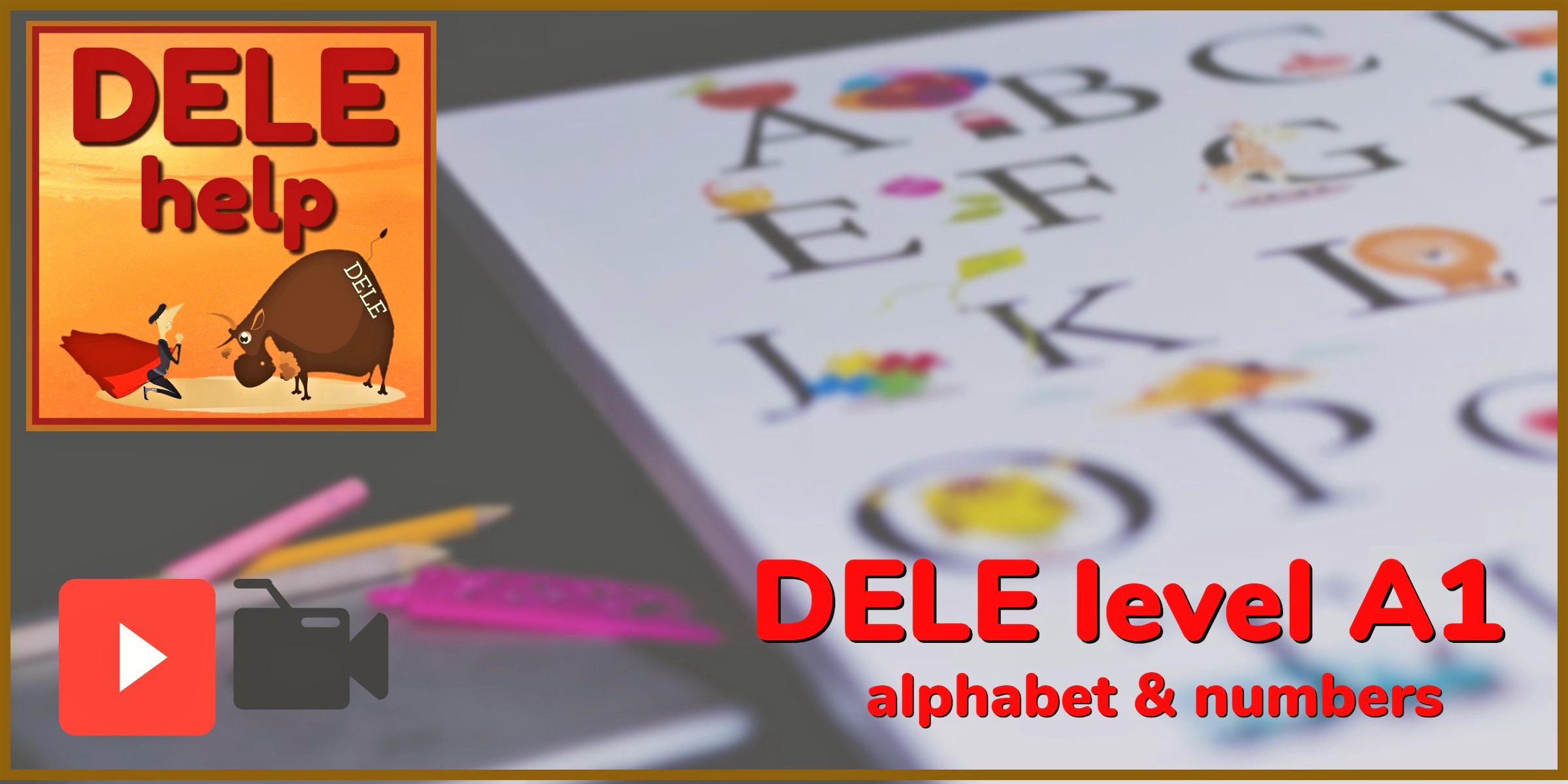 Click on IMAGE for video on the Spanish alphabet and numbers level A1
Hola to all our friends who are just starting out on their DELE / SIELE / OPI adventure, preparing for an A1 level exam certification. We have a new video especially for you, introducing the Spanish alphabet and numbers for level A1. The video relates the Spanish system of counting to your own familiar English reference framework and explains the differences between the languages, in English. It also provides excellent pronunciation practice.
This short video with Spanish audio and English text, teaches you all you need to know to begin to understand and master these important foundational concepts. It runs for less than 10 minutes, and is shot in HD with the clearest sound quality.
Here's the video's link (to YouTube).
You'll see that it was produced in-house under our "SpanishACCESS" banner. Like DELEhelp, SpanishACCESS is a specialized tutoring service of  Excellentia Didactica (https://edele.org). Its specific focus is on assisting English-speaking home-study students who want to actually start communicating in Spanish as quickly as possible, without too much academic theory (ACCESS stands for Accelerated Communication Course for English-Speaking Students). Tutoring is one-on-one, via Skype / Zoom, with flexible hours and individualized course programs plus free study material.

Check out our other blog posts with tips for acing the DELE / SIELE and OPI / OPIc – here are some of the topics:
The DELE / SIELE exam Curriculum
Battle-tested tips for acing the reading comprehension
Twenty Top Tips for the Oral Expression exam
Importance of expanding your lexis (vocabulary + expressions)
Links to useful free sites for Spanish exam preparation
Our team, our Town, our Value Proposition
How the DELE exam oral is scored
How to Plan your exam Preparation
To access these, click on the image below, and then on the image for the particular blog post that you wish to see.
Enjoy the video! (disfrute por favor)
Salu2
Willem