16 TOP BLOG POSTS ON ACING DELE EXAM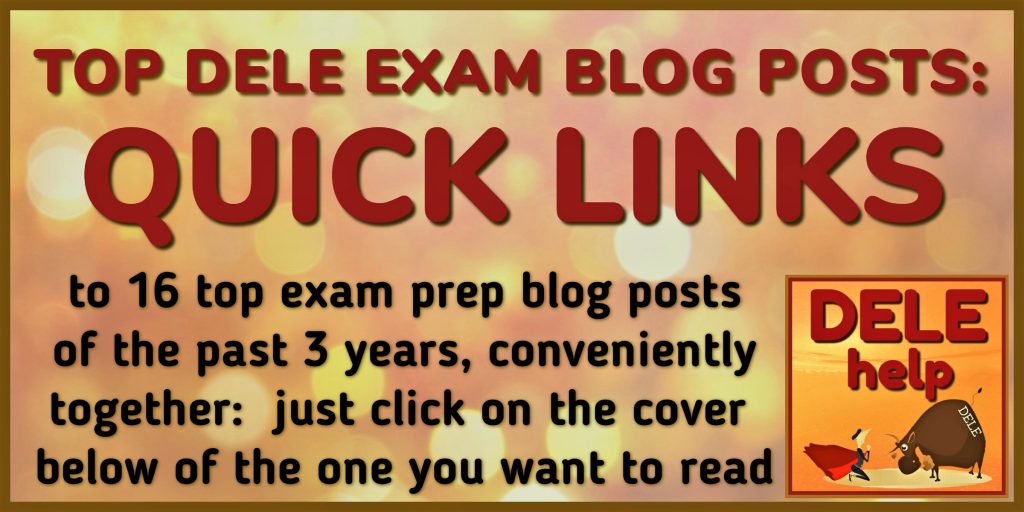 Our DELEhelp blog has established itself as THE authoritative resource, in English, for students preparing for the Spanish DELE exam (and for its new online twin, the SIELE, as well as for the American equivalent, the OPI). To give you a bird's eye overview of what is available and make access easier, we've copied below the blog banners for each of our top posts. To be taken directly to a particular post, all you need to do is click on a banner.
Buena suerte with your exam prep!